If you have a few apples in your fruit bowl that no one in your home wants to eat you can roll those apples into a tasty treat for your dog. The jury is still out on the correct proportions of apples or other fruits to give to a dog but many agree that there are some benefits to this fruit if not given in large quantities.
Apple has been known for its positive effect on the digestive system. It will also help your dog to properly absorb the nutrients that he needs from his main meal. If you have had problems feeding your dog apples in the past you can try giving it to him without the peel or blend it into this delicious apple dog biscuit recipe to give him the benefits of apples without the fuss. This recipe makes a large batch that would last for a few weeks in the refrigerator.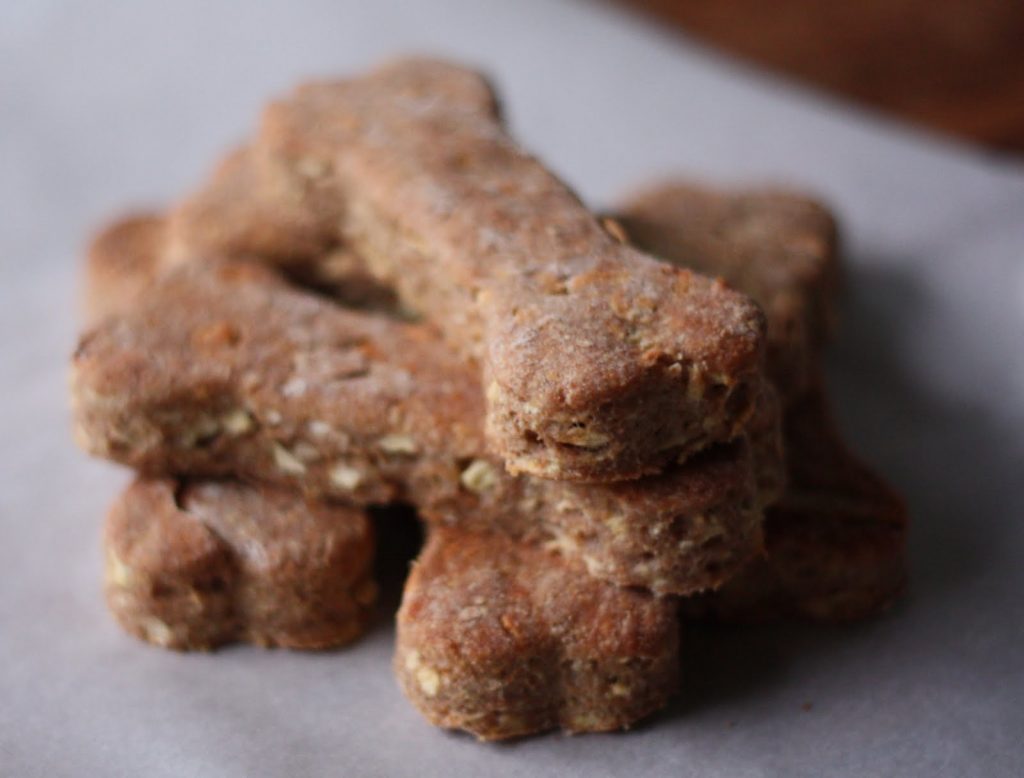 Ingredients
2 cups rye flour
4 cups whole wheat flour
2 apples (remove the seeds and chop into small cubes)
2 medium eggs
1 cup water
½ cup vegetable oil
½ apple sauce
1/8 cup flax seed
Directions
Before you begin preheat the oven to 350 F.
Place the whole wheat flour and rye flour in a large bowl and mix in the chopped apples.
Add the vegetable oil, eggs and water to the dry ingredients and knead until the mixture becomes a stiff, smooth dough.
Roll the dough out on a lightly floured board to your preferred thickness and cut into medium sized squares. You can also use cutters of cut into various shapes for variety. Grease a biscuit sheet and place the pieces on it and put in the pre heated oven.
Place the pieces on a lightly greased cookie sheet and bake in the oven for 30-45 minutes or until brown.
Switch the oven off and let the dog biscuits sit for about 2-4 hours to harden thoroughly.
Once they are cooked, the oven can be switched off, allowing the apple dog biscuits to harden thoroughly over night.
Store the biscuits in an air tight container to maintain freshness.